A good vacation
Have you seen the movie "a good year"? It's a stunningly photographic film, where every frame is a beautiful photograph. In short, a businessman from London abandons the busy office and settles in a family chateau in the beautiful Provence. The message is clear: Provence is good, office is bad. Nature is good, city is bad. Slow, high-quality life is great, the rapid pace of business is inhumane.
Most of us won't suddenly get a villa among vineyards, so a slow life is not an option. Most of us work in an office every day and we can touch and feel a somewhat different life only during a yearly vacation, which typically lasts for a couple of weeks.
This is when a "good vacation" begins. It is like a short play where you try living another life, not necessarily a "slow" one, but a different one from your own.
Affordability of a comfortable trip, plus advertisement and social networks, put huge masses of people into motion, where everyone is striving for their own unfulfilled dream. Each of them wants to break the routine, see, feel, and experience another life. It became not just possible, but easy and comfortable. Moreover, it is also fashionable and prestigious.
You haven't yet visited the plateau of Valensole? You haven't seen the blossom of lavender? Make sure to go, take a picture, and post it on Facebook, so that your relatives and friends will envy and they will definitely decide to go there next year, and they will also post their photos on Facebook.
As a result, thousands of people from all over the world will come to the Valensole Plateau, privately or in groups. They will take fairly typical selfies at places chosen in advance by their guides. Small towns, attractive for their pastoral lifestyle, become flooded by tourists, who provide income for shops, coffee houses, parking, and gas stations.
The amount of tourists in recent years has grown so much that some cities started to limit the hours and number of visitors. By a coincidence, an article about this was on the main page of CNN web site right on the day when we were shooting the Valensole Plateau.

Ironically, most tourists won't really feel and enjoy the charm of slow life. The vacation is short, and once arrived, we will try to see as much as possible in those few days. Do not blame the tourists. They have little time, and this vacation cost them a lot, and any missing information can always be supplemented from the Internet.

Thus, vacation after vacation, the dream travel transforms into a pursuit of new selfies from different places. Hotels, transfers, shooting points, stunningly beautiful places, and strikingly similar photos on social networks. While some people go to try the slow life in Provence, others, vice versa, go to try the fast life of New York, the romantics of Paris or the business atmosphere of London. "Slow" life of a farmer, just like "fast" life of a metropolis, becomes a subject of consumption.
Social networks provide viral advertising for truly beautiful places. Google Maps allows for planning the route. It's easy to find information about hotels and services on the Internet. Even most hidden corners far away from the common attractive viewpoints may interest someone and find their viewer. Each person can build their own plan for touching their own dream, their very own "good vacation".

A devoted enthusiast may produce some high-quality landscape or cityscape photographs during the vacation. However, the weather might not cooperate within the chosen days of the travel, your flight schedule, and hotel bookings. Any local resident has many more opportunities to make a whole cycle of pictures about your favorite place in different seasons, under different lighting, at different times of the day, and how this place changes over the years. In addition, since many people visit those places every day, there might already be hundreds of existing photographs of that same location.
Most people, however, do not need a high-quality photo, but rather something to keep memories, mainly for showing on social networks. This way, social networks get filled with similar mediocre photos, where the difference is only the face of a person holding a selfie stick.
Previously, travel notes were written for those who would never see those places, now these notes are aimed to people just like us. They say "look, envy, and do the same." Each such post on social networks encourages others to go there too.
After such a brief touch of other places, we return to the usual routine without ever feeling of a "slow" life. Unlike the movie, the wealth did not come by itself, and we must continue working to make living.
Actually, we never wanted to "slow down". We can afford it for just a few days and then we need something new to impress Facebook, we need to go somewhere else and take a selfie there, too.
The very idea of a slow life is also a fairy tale. A real farmer works hard a long day, under the baking sun. For them, it is me who is "slowed down" in my air-conditioned office, with coffee machines and other benefits.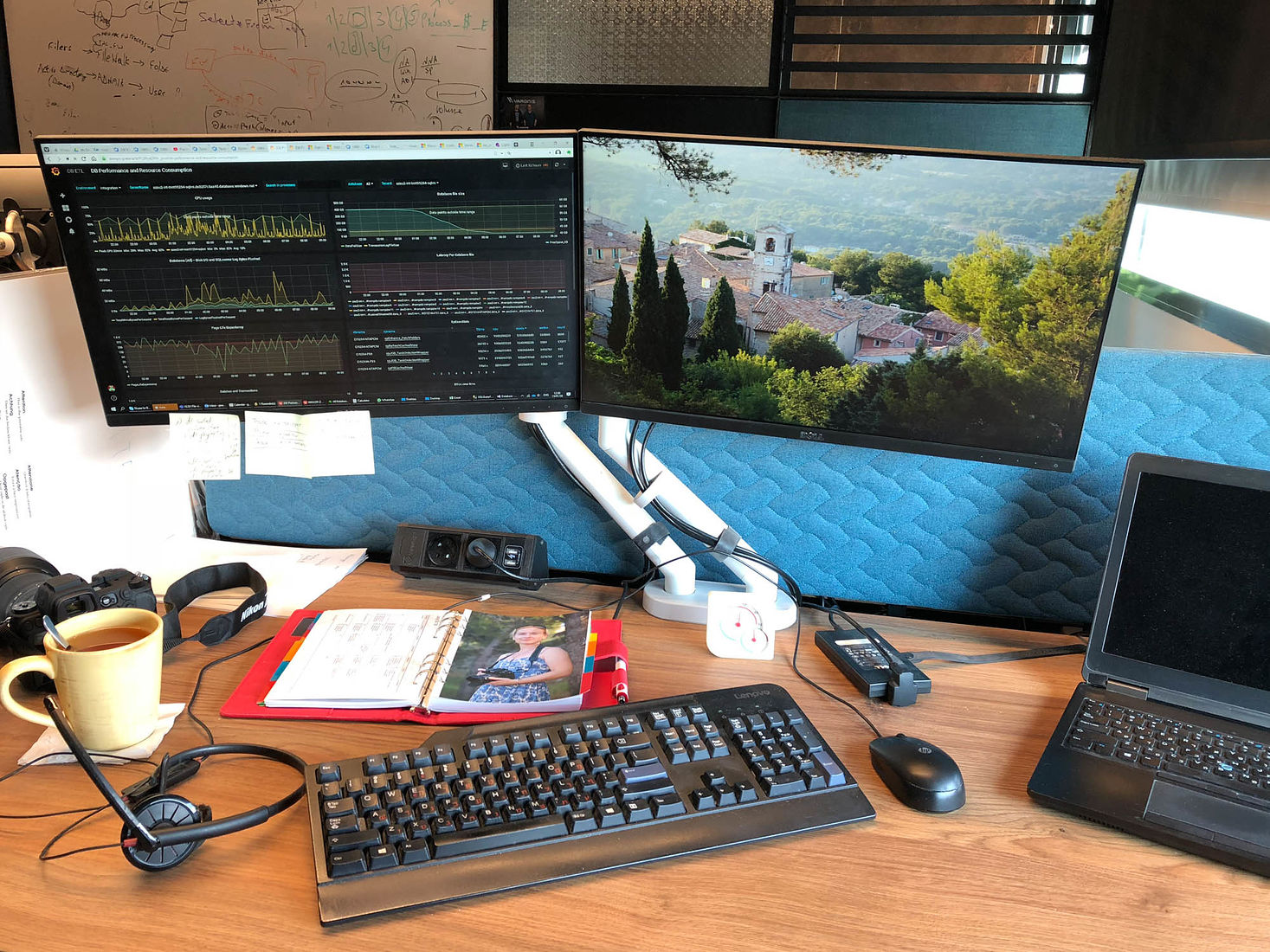 It's so good that we have this opportunity to run after our dream. At Facebook, it might appear like we always travel to different countries and have a nice time in beautiful landscapes. In reality, however, we are in the same office most of the time. Pictures from the vacation will become a desktop background of the work computer. Color photographs of your favorite places will settle among the pages of office planners. It turns out that the office itself is not such a boring place as it appears in the movies. It is certainly much more comfortable than a farm, a lavender field, or a vineyard. In your cozy office, you can take your time to plan your next vacation in order to touch some other life and add some new typical pictures to a kaleidoscope of countries and places.
We wish you a good vacation!